As a children many of us remember the soft gooey sweet Fig Newtons that came in a pack with two rows. The downside to those yummy "treats" were the number of calories, sugar and preservatives contained in this nostalgic snack. The other day I was out shopping for foods on the Nutritional Guide when I came across a small carton of Black Figs, so I decided to make Fig Newtons... but decided to call them Fig Fosters, because back then I never really knew who Newton was.
Ingredients:
3/4 cup Spelt
1/4 cup Teff Flour
4 tbsp Raw Agave
1 dash Ground Clove
1 cup Black Figs
1 pinch Sea Salt
Spring water to consistency
Directions:
Rinse figs well, remove the stems and process in a food processor into a paste
Add the flours together with Salt and a dash of Ground Clove. Whisk.
Add Raw Agave. Whisk in the dry ingredients.
Add Spring Water - little by little, until a dough is formed.
Roll into a log.
Flatten with a rolling pin
Add Fig mix to the center with a spoon. Be sure to keep it in the center of log.
Fold closed. Press gently to stick closed.
Flip the seam to the bottom.
Use hands to smooth and shape into 1 long Foster
Bake at 350 for 10 mins.
Let cool. Cut into individual Fosters of a size you chose.
Serve with Hemp Milk and watch them disappear!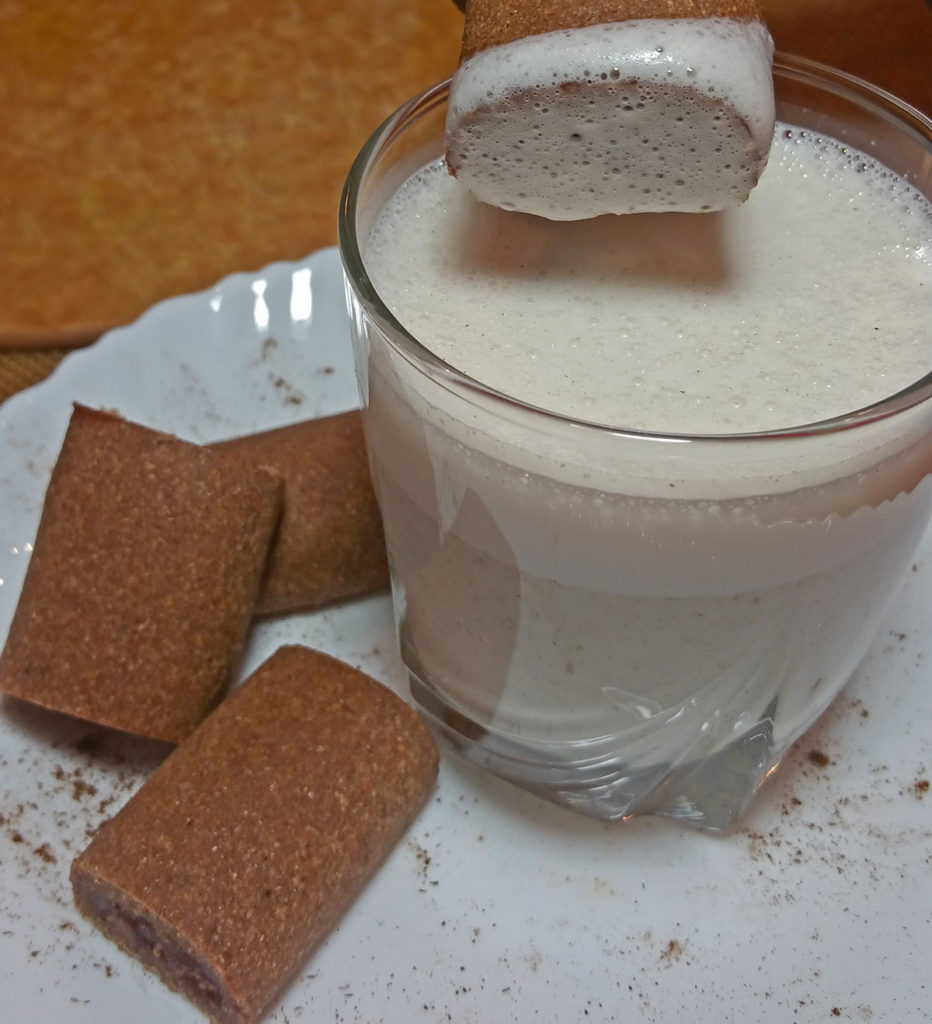 Alkaline Herbs for Healing and Mineral Balance
For the Electric Journey Online Class CLICK HERE