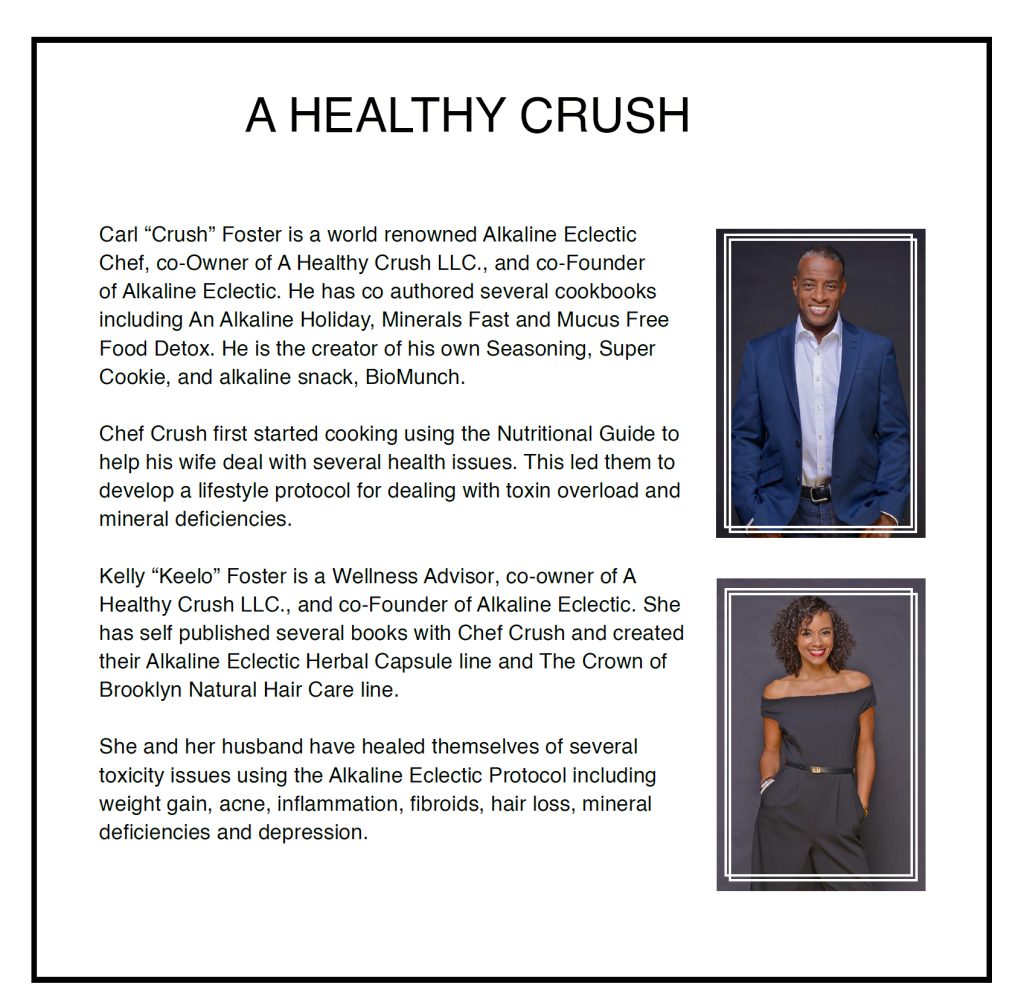 The Sebian Shop is part of a group of health and lifestyle businesses by Kelly Keelo + Carl Foster, owners of A Healthy Crush LLC.
Our mission is to help people to make informed decisions about their diet and wellbeing. We focus on educating people about the benefits of the healing modality created by Dr. Sebi – The African Bio Mineral Balance and the foods on its Nutritional Guide. One of his key philosophies was to show people how to 'eat to live."
We also supply alkaline herbs that have been ethically sourced and are non – irradiated.
From Blue Vervain and Cascara Sagrada to Elderberry & Linden Flower all of our alkaline herbs can be used to make teas, can be ground to make capsules or put in smoothies or food.
The herbs can also be used to aid fasting, to create tinctures, decoctions + infusions. You can even use them to make hair and body products.
Our range of herbal supplements have been carefully formulated to give you the best combination to support your gut health, cells & immune system.
We decided to launch The Sebian Shop shopping cart to give people one easy place to buy products that use only ingredients that follow the African Bio Mineral Balance – the basis of an Alkaline Eclectic lifestyle. For more information about how to follow an Alkaline Eclectic lifestyle, you can visit our non profit at alkalineeclectic.com. For our cart that focuses on our alkaline herbs, visit us at alkalineeclecticherbs.com.
We are the former owners of Juice Hugger's A Healthy Crush Café in Crown Heights, Brooklyn which served juice cleanses and vegan meals from 2011 – 2015. Upon closing our retail location, we decided to focus our company's efforts on educating and curating the ideas taught by Dr. Sebi and his methodology called the African Bio Mineral Balance. It is a lifestyle that we follow which has allowed for the reversal of digestive issues, joint pain, adult acne, constipation and weight gain.
Our own journey to better health has driven us to continue to find the best ways to share advice, recipes, products, herbs and supplements with as many people as possible. Thank you for choosing us to aid you in your path to finding your healthiest self.